Wie zu erwarten war, hat Marvel anlässlich des Super Bowl und somit den teuersten Werbeplätzen des Jahres einen neuen TV-Spot zum kommenden Blockbuster Captain America: Civil War veröffentlicht.
Da der Spot im TV gezeigt wurde, dauert er gerade einmal 30 Sekunden, wartet aber dennoch mit einigen neuen und spannenden Szenen auf.
So sehen wir beispielsweise deutlich mehr von Bucky Barnes aka The Winter Soldier und eine schon jetzt denkwürdige Szene, in der er mit Tony Stark aneinander gerät und ihm beinahe eine Kugel in den Kopf schießt. Verhindert wird das nur durch Tonys neuen Anzug, der anscheinend von der aus den Comics bekannten Bleeding Edge-Rüstung inspiriert ist.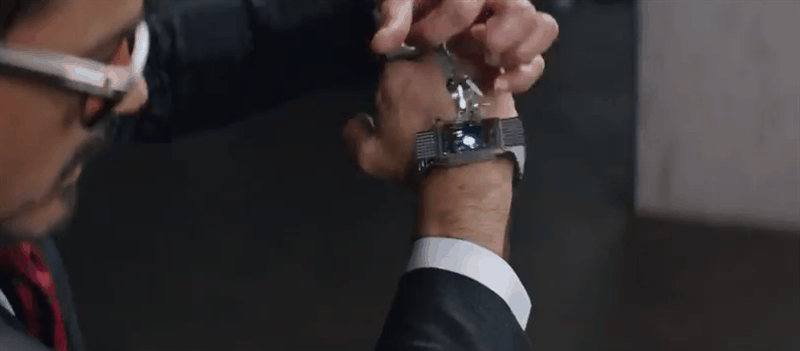 Wie auch im ersten Trailer sehen wir War Machine schwer verletzt am Boden liegen. Die Szene regt erneut zum spekulieren an, ob in Civil War einer der Avengers tatsächlich das Zeitliche segnet. Außerdem gibt es wieder coole Team-Action zwischen Captain America und dem Winter Solider und wir sehen einen dramatischen Auftritt von Iron Man: "You chose the wrong side!" – Gänsehaut!
Der Spot endet mit zwei Aufnahmen, die uns einmal #TeamCap und #TeamIronMan präsentieren. Zum ersten Mal erhaschen wir so einen Blick auf Ant Man, der in Civil War einen moderneren Helm und Anzug trägt.
Wer sich Captain Americas Schild genauer ansieht, kann übrigens die Spuren der Vibranium Klauen von Black Panther sehen. Die beiden Teams scheinen somit weitestgehend ausgewogen zu sein. Allerdings ist auffällig, dass Team Iron Man noch zahlenmäßig unterlegen ist. Wahrscheinlich fehlt hier noch Spider-Man.
Der Teaser macht definitiv Lust auf mehr und ich hoffe, dass Marvel in den nächsten Stunden nachzieht und einen kompletten Trailer in voller Länge veröffentlicht. Immerhin startet der Film bereits in wenigen Monaten und Marvel sollte langsam Anfang die Werbetrommel zu rühren.
Captain America: Civil War startet am 5. Mai in den deutschen Kinos.